ORIGINAL WILLIAMS-Great ancestors

Jerry Wiliams and his Siblings

Between the years of 1849 and 1854, our great great, great grandfather an African American whose first name we do not know fathered five children with different mothers. Four of the children were boys, the fifth child was a girl.They were:.

1. JERRY WILLIAMS Sr our great grandfather was born about l849 and lived on Dr. Levin Luckett's plantation. This information  was taken from the 1870 US census  and shows Jerry married Harriet Brown on May 23, 1867. She was born about l84l and had three children with him.

A. Fredrick Williams born 1868

B. Edward Williams born 1869 (twin)

C. Jerry Williams born 1869 (twin)

Jerry married a second time, to see information on his second wife,combined family and more click hyperlink star. 
2.


AMANDA WILLIAMS BORN ABOUT 1854
Currently we have no other information about her life,if you are a descendent of Amanda (Mandy) Williams

 and have more information, please contact me.  

3. BENJAMIN WILLIAMS BORN  ABOUT 1843, married Edith born about 1845 and had six children.

4. DANIEL WILLIAMS, who was born about 1840 married Jane Butler on March 18, 1869 and they had two children. Jane appeared to have died during child birth. On May 22, 1869 Daniel married Alice Bird who was born about 1855 and died February 17, 1926. Daniel died April 16, 1917.Daniel and Alice were both buried in McNutt Cemetery at Cotile, Louisiana.  Daniel and his wives had thirteen children.

5. STRADDER WILLIAMS, Strother (Stradder) Williams was born about l856 and his mother was believed to be Lucy A Harrison born about l840 in Virginia and married to Bossier Harrison also of Virginia. Strother married Lillie Bird who was born about 1858 on May 28, 1873 and had 9 children before Lillie died on December 22, 1897. 

This page was last updated: December 4, 2019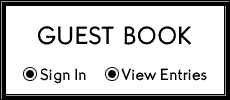 WILLIAMS CLAN GREAT ANCESTORS


(born between 1840-1856)