Louis Dorty is the grandson of Jerry Williams and Milly Dorty, son of  Louis Dorty and Lilly Young. Louis Dorty Junior (Snook) was born May 16, 1913 and married Jerether(surname unknown) and had two children 

(1) Louis Dorty Junior  

(2) Jero Dorty had 5 sons according to Marcus Samuel( one of his sons) who contacted us July 11, 2011 through this family website and provided the information in red.   

1. Marcus Samuel (age 41) as of July 11, 2011. 

Marcus Samuel's two sons are:  

    A. Gentry Samuel

    B. William Samuel

2. Diedrick Winston

3. Marlin Davis

4. Jero Dorty Jr.

5. Donte Winston

This information was updated December 13, 2014.

Louis Dorty Senior died in October of 1979. ( If you are a member of Louis Dorty's immediate family and wish to add verifiable information or pictures please contact me.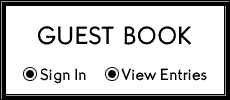 This page was last updated: July 1, 2018