LOUIS POLLIMAN BROWN PARENTS and SIBLINGS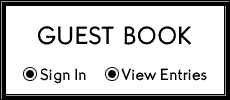 This page was last updated: November 21, 2019
Louis (Polliman)Brown

This page is dedicated to our father Louis Brown also known as Louis Polliman Brown. Our father was born in Alexandria Louisiana in 1918 and was one of eight children born to Mr. James B. Brown and Charlotte Gibson. Daddy had four sisters who were Laura, Beatrice, Doll(died at birth) and Olivia Brown, his brothers were James Junior, Freddie, and Truddo Brown.  

According to a letter from Aunt Olivia dated September 22, 1990 to my brother Louis Brown Junior, our grandmother Charlotte Gibson Brown was born in either Mansur or Belle Glade near Marksville Louisiana. Our grandfather James Brown Senior was born in the Methodist Hills Community in Pineville Louisiana. 

Also according to Aunt Olivia, our great grandfather Solemon Brown was a slave when she was a little girl. She describes him as being a tall man who worked as a houseboy always wearing a black suit consisting of a long Prince Albert coat, a white shirt and bow tie. She said our great uncle (grandma's brother owned an oil field in Oklahoma, and she(Aunt Olivia) remembered riding in a covered wagon in Alexandria Louisiana when they moved to the family house on Wise Street. According to Aunt Olivia, the family moved using two covered wagons which two of her brothers Truddo and Bud drove when she was about four or five years old. Below is the list of Brown family descendents.

JOHN GIBSON FAMILY TREE ( our great-grandfather) grandmother's father

John Gibson married Clara Mitchell and had three children:

1. George Gibson

2. Memile Gibson

3. Charlotte Gibson who was born March 2, 1889 

SOLEMON BROWN FAMILY TREE(our great-great grandfather) grandfather's father  

1.Solemon Brown Jr.

2. Walter Brown

3. Sarah Brown

4. Joshua Brown

5. Seal Brown (half sister)

6. James B. Brown our grandfather became a minister and married Charlotte Gibson. Through their union eight children were born : 

1.Truddo Brown born in 1913. Click the star to see Truddo's family. 

2. Freddie Brown born in 1915

3.  James Brown Junior    

4. Olivia Brown Woods born in 1920

​Olivia had one son Henry Woods Jr. 

5. Beatrice Brown born in 1924

6. Doll Brown (died at birth)

​ 

7. Laura brown

Doretha Newton's children:

1. Vanessa

2. Vallery

3. Jeffery

(A) Grandchildren :

1. Barbara

2. Freddy

Laura also had one son Leroy Newton Jr. 

(No other information)  


Grandma Charlotte younger, and older

Freddie, 1st wife, 2nd wife

1967 Louis Brown, later life in Venice California.

Doretha Newton Jackson

(Laura Brown's daughter 

Olivia Brown younger(right)