Louis and Patricia Brown's children ,Louis Jr III, Donna and Larissa's baby

Michael Brown's children & grandchildren at Charquenta's wedding

Currently no pictures of Robert's children.

  DORTY-WILLIAMS- BROWN FAMILY SITE

SPECIAL EVENTS PHOTO  PAGE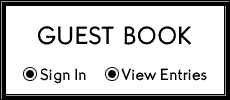 Aulton Jr, Aulton III, Doree

Sherman and the children:

Left to right: Michell's son, Sherman, Michelle's son, Michelle, Tyrone, Jazmayne

Elaine Dorty (Murry's Wife 

Murry Anthony Dorty (Tony) RIP 

New pictures below added as of June 28, 2008.


New pictures were added June 28th. Is your's one of them?


This page was last updated: January 18, 2019