Ruth Dorty and Louis Brown's Children and Grands

Ruth Dorty, granddaughter of Jerry Williams and Milly Dorty, daughter of Louis Dorty and Lily Young, wife of Louis Brown. (for information about our father and his family click Louis's family below or the link under his picture.) This page consists of Louis and Ruth's children and granchildren, for information about mother's siblings click Gen-2 below. 

CLICK PHOTOS FOR LARGER IMAGES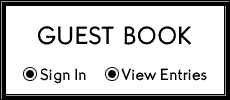 LOUIS BROWN JR, KAY FRANCES, MICHAEL DAVID, ROBERT LEE  (My three brothers and me)

Ruthie Mae Dorty (our mother) was born August 3, 1929 and married Louis Brown on August 1, 1941. Our father, Louis Brown was born about 1917 in Alexandria Louisiana, together they had four children.

This page was last updated: July 29, 2020
Michael's children, and grandchild Adults left to right Sandra(Kizzy), Charquenta, Michelle, Sha'nun